Should you invest your time submitting your website to the thousands of accessible business listing directories? We realize it is unusual for us to be undecided, but the facts speak for themselves.
First, let us state unequivocally that most internet directory listings are often useless if you are searching for traffic to your website. Especially those that want to take your money!
Today, having a solid online presence is critical for company owners. While having a functioning and appealing website and engaging in social media marketing attracts more clients, these efforts might not have been sufficient to propel your company to the next level.
Moreover, with more individuals turning to the internet for answers, recommendations, and thoughts, it's no surprise that companies with a strong online presence do well. Submitting their company's data to local listing websites is one method for employers to get in front of clients. Before visiting a shop, 79 percent of buyers do internet research.
Furthermore, like most company owners, you don't give local business listings much attention. So, why should my local business use a directory page for SEO? Are they really worth it? Continue reading, and we'll go through everything.
What exactly is a local business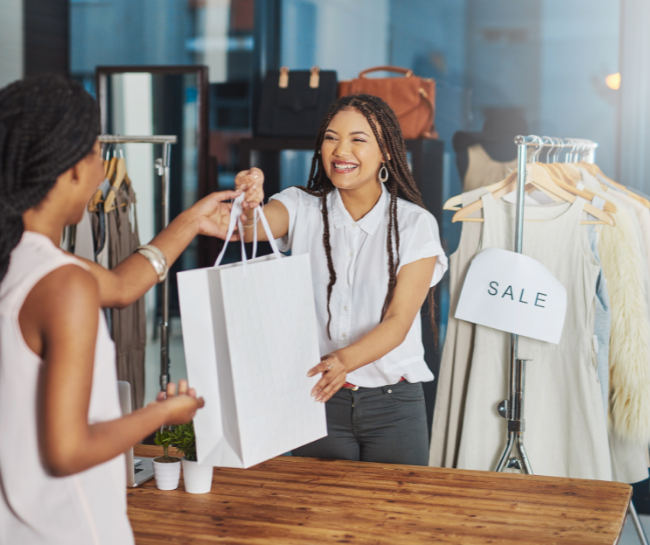 A local business is any firm that sells or offers products or services to the local community. Though the term is most often used to refer to a locally-owned firm, it may also apply to a franchise or corporate branch operating in a local region.
Despite the rising popularity of internet shopping, more than 90% of purchases still take place in local shops. While some small companies may lack eCommerce channels, having a web presence is crucial for local businesses looking to generate foot traffic and engage with chains and bigger enterprises. By boosting their online visibility, internet listings and digital media have changed the game for local businesses.
In addition, the customer's journey often starts with an online or mobile search and concludes at the storefront of a local company. Local companies with a strong digital presence may boost their online exposure and attract more customers to their specific stores.
Correcting, claiming, and upgrading online business listings are the most effective ways to boost a local firm's internet exposure. Outdated or incorrect listings disproportionately negatively impact how a local company appears on a search results page. Inaccurate and erroneous listings can give a bad user search experience and irreparably harm a company's image.
Furthermore, with the growing number of online business directories and the shifting local SEO scene, local companies must have accurate and consistent data online.
Local business directories and search engines
Local business listings are vital for SEO since they strengthen a company's marketing strategy. It's an off-page method that modifies most search engine results pages (SERPs).
But how? Here's what.
Search engines index websites and platforms that contain information about your company. The more you publish your company online or make its existence known, the more search engines will utilize this data to assess the information about your business and rank you higher in SERPs.
Search engines trawl a multitude of sources to match their indexes. Search engines would consider your company a highly-valued listing if you provide more constant, dynamic, and thorough information.
Why does adding my business to local directories help my SEO
Local online business directories are highly valued for companies and corporations seeking to establish a strong online brand and increase their online visibility. As a result, more people are utilizing these business listings to find local businesses. So, why should my local business use a directory page for SEO? Here are the benefits that companies get from listing directories:
Improve company's reputation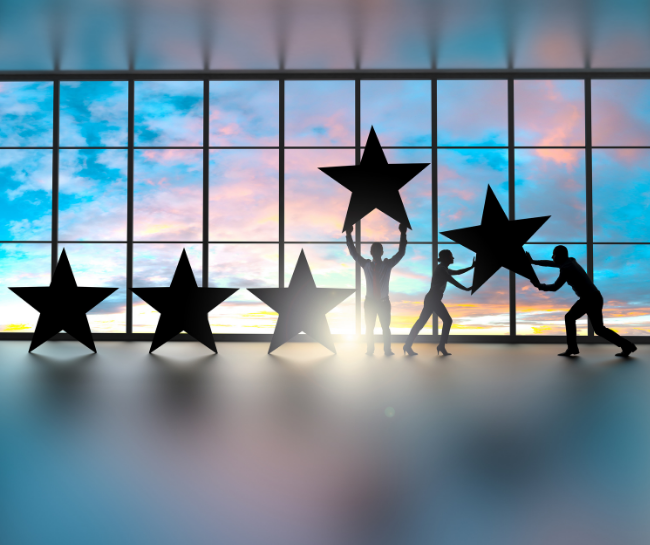 Customers may submit reviews about their experiences with your service or product on business directories such as Yelp and Google My Business. While many company owners dislike reviews, they allow you to enhance your company's reputation. Even a poor evaluation may be converted into a more beneficial learning experience when handled appropriately.
Moreover, you may anticipate most of your evaluations to be good if you communicate correctly with your clients or consumers. These reviews may then be shared on social media and your website.
Free traffic creators
It is also one of the benefits why my local business should use a directory page for SEO. Business owners and entrepreneurs who put their companies in a local directory might increase traffic to their websites. The vast majority of individuals who browse these online business listings seek a certain sort of company that operates in their area. As a result, people inadvertently click on a website link to learn more about numerous other topics.
Improve online presence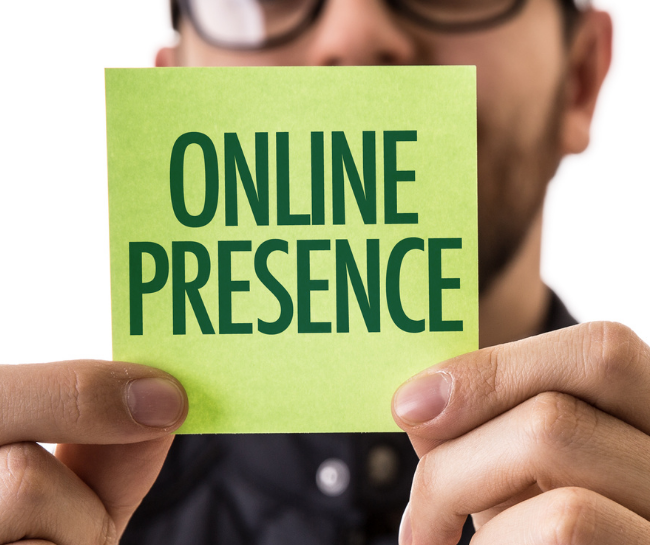 The more business directories your firm is listed in, the more often your brand will show up in search results. Consider each local listing profile to be a different website for your company; you'll want to make sure it's up to date, has lots of images of your goods or services, and has contact information like an email address and phone number. An estimated 50% of mobile queries have local intent. You will vastly improve your online mobile presence if your business shows up in a local listing such as Yelp, Angie's List, YellowPages, or Google My Business.
Effectively target a desired audience
A company listed in directories is more likely to contact its target audience. People who click on the site link are often eager to purchase the desired traffic, which is more likely to convert into sales. Such people will narrow their search to a certain category that they really are interested in. As a result, if they follow any link to a site, they will almost certainly buy it.
Act as a networking platform
A business person in the modified categories can easily engage with other tycoons. They may see profiles of merchants, industrialists, and vendors they might collaborate with. A network platform will build a link with them in this manner.
Develop images and videos
Firms have a profile on local web directories with information that potential clients can comprehend. Additionally, they may obtain feedback, approvals, and ratings and connect with their consumers and other companies. Most local business listings include photographs and videos that promote the company.
Also, they offer charts and blueprints that help clients understand the company's actual location. This will assist the company in furthering its brand image, allowing customers to recognize that they are trustworthy and reputable.
Increase the company's brand visibility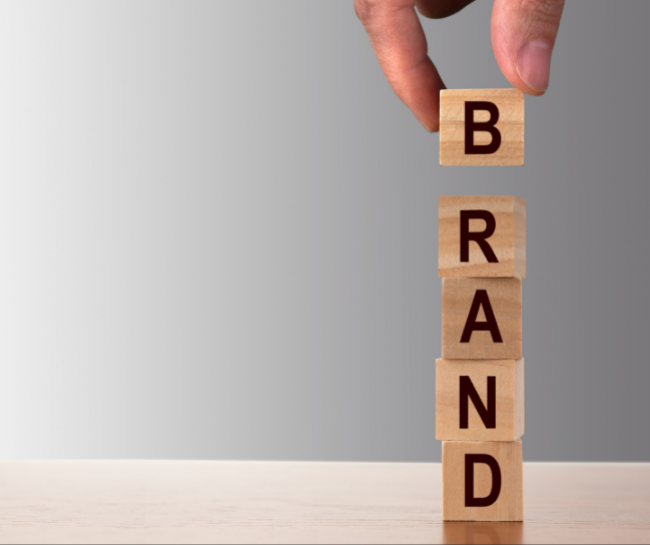 Adding or upgrading your company's profile on a directory website will surely enhance brand exposure. Make sure to add as much detail as possible. Many internet directories, for example, enable business owners to submit a corporate logo.
Make an online-friendly logo that you can use on your website as well as on these third-party listing platforms. The more sites you upload your business information to, the more probable it is that people will notice your logo and associate with your brand and what you provide.
Obtain publicity at a low cost
Local initiatives' company profiles are hosted for free or at a very low cost through online local directories. The corporation is capable of obtaining more publicity, and they may sell themselves accordingly based on their corporate profile. Potential clients will have a better understanding of the sector and company. These company listings are regarded as critical marketing tools for organizations and corporations.
Are directory listings worth it
Should my local business use a directory page for SEO? Are they really worth it?
The most excellent part about submitting your company to online local business listings is that most of them seem to be free. Submitting your company to major listing sites is free, and the process is simple. You ought to be up and running if you take a few minutes to sit and enter your firm data into your new profile. Paid internet directories often charge a one-time setup cost or a small monthly fee to keep your listing for you.
Moreover, since each local listing site is unique, there could be various protocols for creating or claiming a listing. Some services, for example, may mail you a card with a PIN that you must enter online to obtain your profile. Some may call your company mobile number and provide you with a code to enter, while others will need you to open an email confirmation.
Finally, company listings are worth the time commitment since they provide inexpensive web exposure and are highly cost-efficient. If you have Google Analytics or other website monitoring set up, you can calculate the ROI since every user traffic from such listing sites is designated as a "Referral."
How to improve your listings in local business directories
You can take measures to improve your local company listings and get the rewards of improved optimization. Here are some steps you may use to enhance your visibility in local business listings.
Provide consistent and accurate information
Remember to provide your mobile number, address, and name so that others may find and reach you. Make sure that the information is appropriately and consistently included in each listing. Every piece of information in all of your ads should be the same.
Incorporate media-rich content
Include videos and images of your company! It might pique your customers' interest in your brand even more. You may also consider opening your listing for reviews, where customers can upload images of their shopping experience at your business.
Allow consumers to provide feedback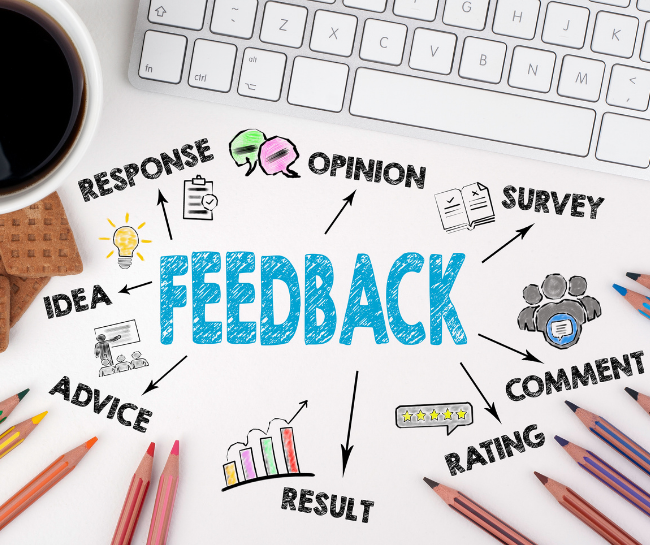 Allow consumers to provide reviews on your listing and tell them about their experience. This will increase the attractiveness and credibility of your company. Furthermore, active user involvement will impact your directory results and SERPs rating.
Claim as many high-authority directory entries as possible
People are most frightened of claiming business directories because they are concerned about getting de-ranked by search engines. However, online listings may only assist with SEO if you claim a presence in a reputable directory site.
Keep your information up to date
Maintain up-to-date and accurate information. Customers will be perplexed about how to reach you if your data is inconsistent. Furthermore, it will force Google to index and crawl on the incorrect listing, lowering your ranking.
Post and update content regularly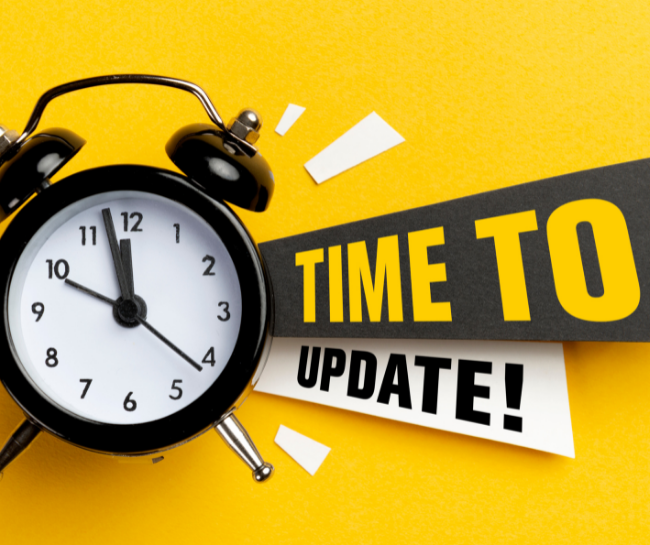 Some listings enable you to add a status update, article, or announcement about your company—users, and even Google, like new material and active participation from you.
Optimize the company's description
Incorporate keywords that people often use while searching for information on the internet. You may also classify your company based on its industry, goods, or services.
Some websites where you should include your company
Here are some websites where you should include your company:
Google My Business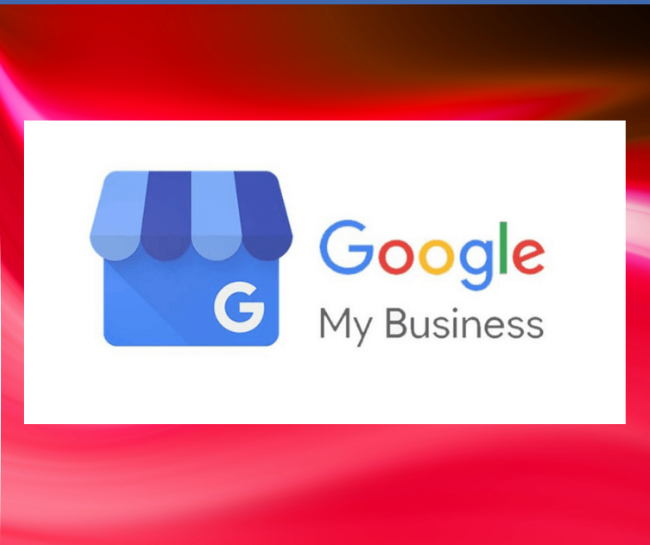 The first 'directory' you must list your company on is Google Maps (or 'My Business'). It may take a few days for postal verification, but it is definitely worth the wait. GMB is fantastic; you can use it to generate news pieces, add graphics, create special deals, and solicit feedback.
Bing Places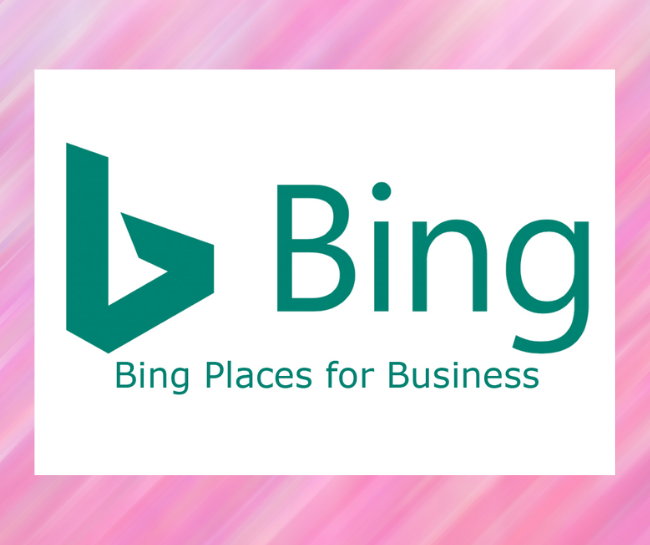 With 2.55 percent of the market share, Bing is the second most popular search engine in the United States behind Google. Because Bing is the default search engine for Windows devices, this is the case. Those who aren't as tech-savvy usually wind up using Bing as their default browser on these gadgets and realizing they enjoy it.
Another incentive to investigate Bing Places is the demographics of Bing users. Bing users are typically 35 years old or older and are more likely to be between 55 and 64. These users also have a total yearly family income of more than $100,000. You may have a more focused platform for these particular groups by utilizing Bing Places.
Facebook Business Page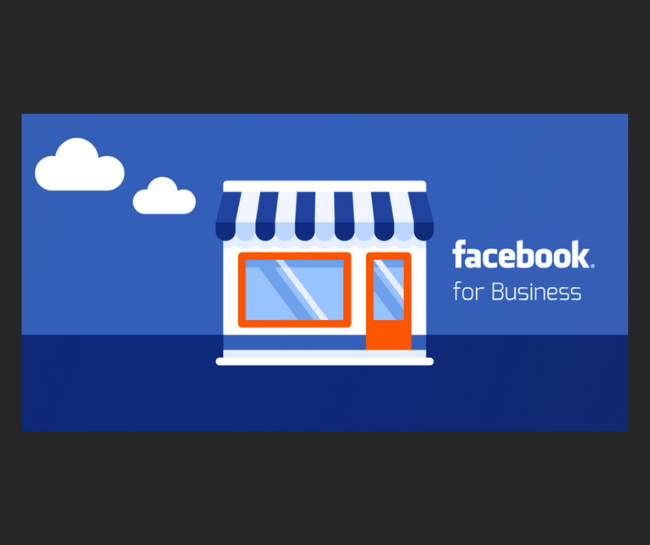 A Facebook Business Page is completely free and very simple to put up. You may use it for both free and paid promotions, and you can use it to link to fresh articles or pages on your website regularly to drive traffic to your site.
Apple Maps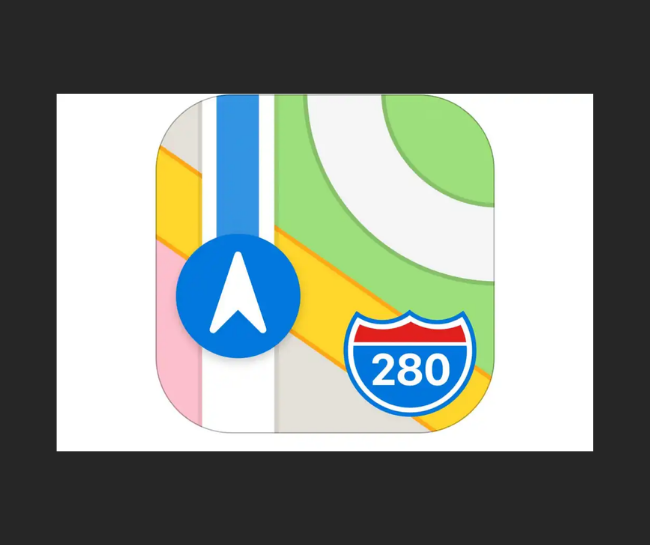 You may access Apple Maps by visiting mapsconnect.apple.com and logging in with your Apple ID. Submitting your company is completely free and simple.
Foursquare for Business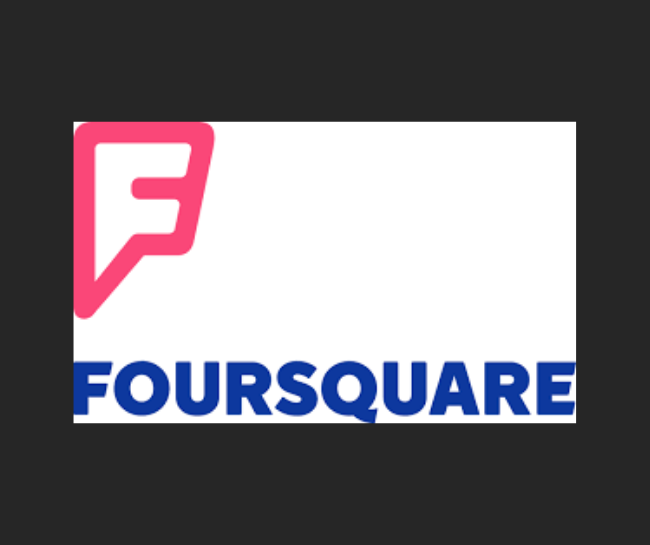 Foursquare is a location-based technology platform committed to assisting individuals in discovering and sharing information about businesses and attractions in their local communities. After claiming your listing, you may change your company category, hours, images, links, and other information.
Cylex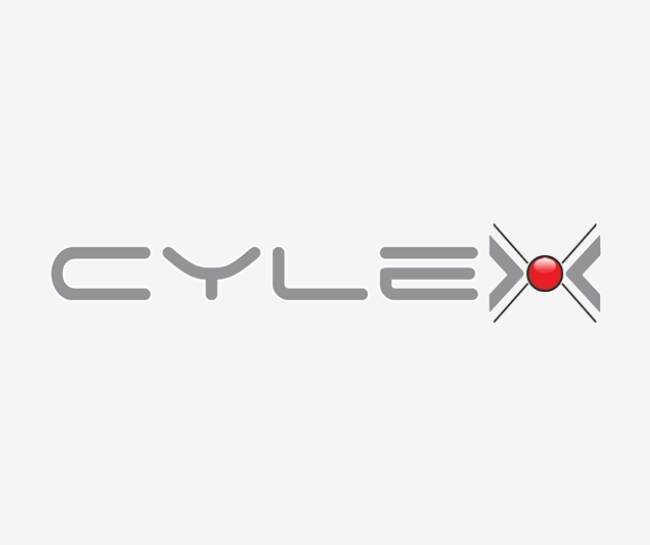 In addition to find-open.co.uk, Cylex licenses company information to various other directories. Making an effort to complete the information on your Cylex Business Information Profile is time well spent.
Yell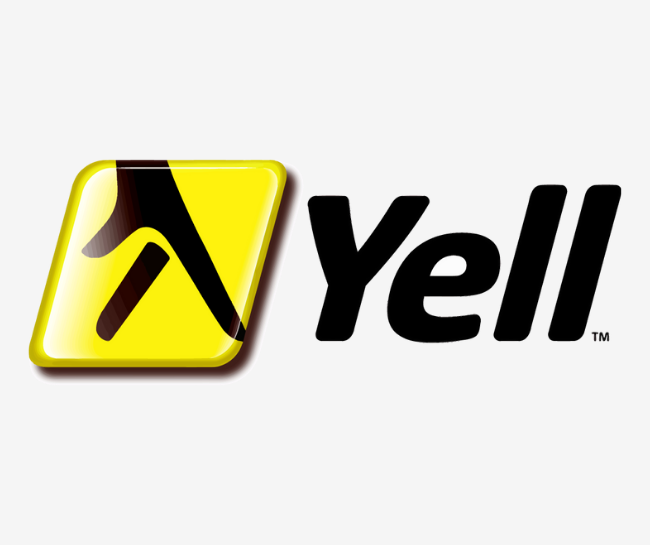 Even if you are posting for free, you should anticipate receiving a call from someone in Yell Sales within a week or two attempting to sell you an upgraded premium listing. If you accept the offer, it is your decision; nevertheless, we believe the money would be better spent elsewhere.
Scoot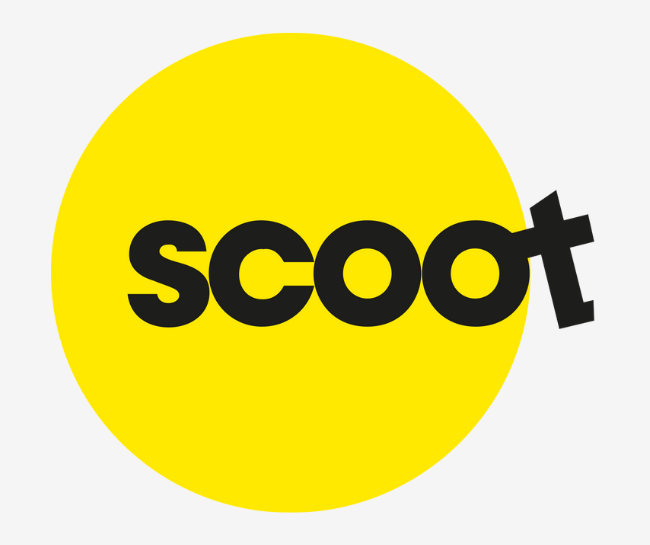 It's another free listing, and it's well worth your time to fill up all of your profile information on this one. Touchlocal was established as a connection. A sales representative will contact you!
Citysearch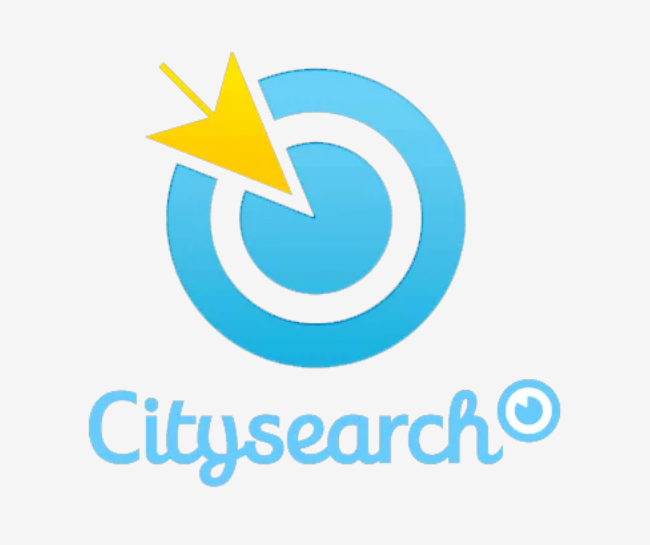 Citysearch is a famous city guide covering everything from dining to entertainment to shopping to pampering. Customers use the mobile app to discover companies and provide reviews, and you may advertise events and specials via your listing. The visitor monitoring tools of the site enable you to know where they came from on the web, how long they stayed on your page, and so on. You may use this information to improve your page to get the most out of your listing.
Angi Business Listing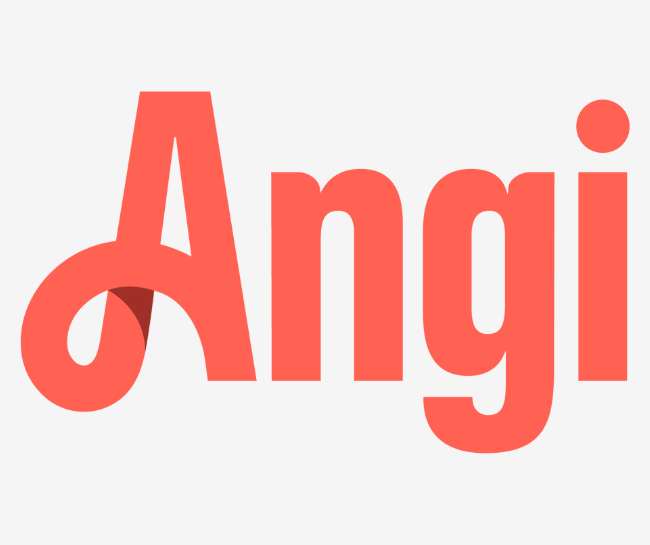 This free listing website, previously known as Angie's List, focuses mostly on home and healthcare services. Angi's online comments policy screens away anonymous, low-quality opinions, increasing the credibility of favorable evaluations. Angi also enables commercial transactions in addition to drawing attention to your company.
The Message Center enables contact with consumers and monitors task requests filed through the website. Another advantage is that the Angi staff is always available to provide advice on how to increase your visibility on their platform.
Lacartes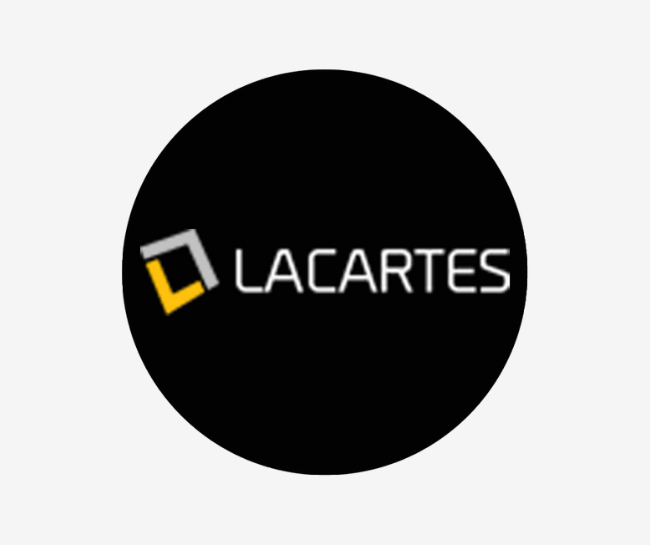 Lacartes is a global directory that welcomes free submissions.
Trading standards
Your local council should maintain an internet list of reputable local companies. Typically, there is a charge to apply. You must be able to satisfy expectations and present particular papers, such as proof of credentials in certain fields and, of course, proof of insurance. It's excellent for local tradespeople such as builders, electricians, plumbers, and decorators.
'Where to buy' supplier listings
Many industries rely on it. Make a list of your suppliers and check their websites to see if they offer a 'where to purchase,' 'authorized installers,' or other similar directories. Some may not even give a connection to your website, yet it is still highly beneficial for traffic.
Trade bodies
Any trade organizations you belong to might supply you with strong backlinks as part of your membership. We belong to our local Chamber of Commerce.
Manta
Through its directory, Manta is one of the greatest internet tools devoted to assisting small companies in becoming more competitive.
YellowBot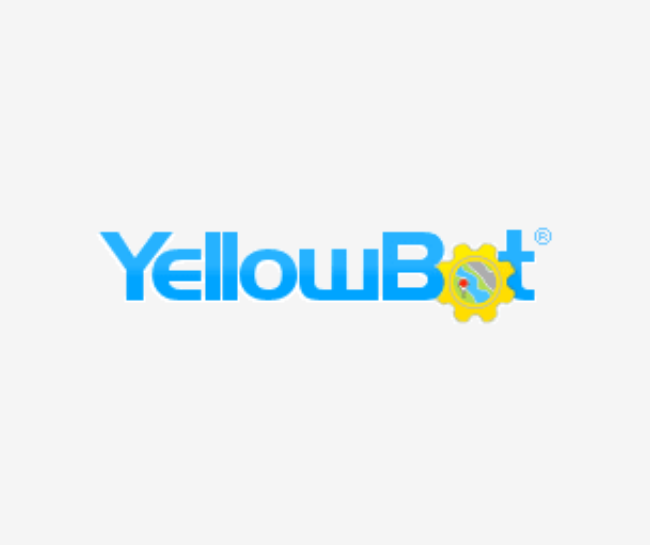 Despite the fact that customers may post ratings and reviews directly on YellowBot, the site also gathers your evaluations (as well as company descriptions) from other sites. This enables your listing to be more comprehensive, hence attracting more consumers. There are also digital consultants available to provide advertising guidance, as well as a premium membership option that includes sponsored results, reputation management services, and promotional materials.
Social media
Although social media sites such as Facebook, LinkedIn, Twitter, Instagram, and the like are not strictly local directories, you must make sure that your company has a presence on sites like these. You may link back to your website from these forums, and having links on these forums will increase your website's authority.
10 tips to make the most of free business listing sites
Here are some particular steps you can take and habits you can develop to assist your appearance in online business directories.
Claim and handle listings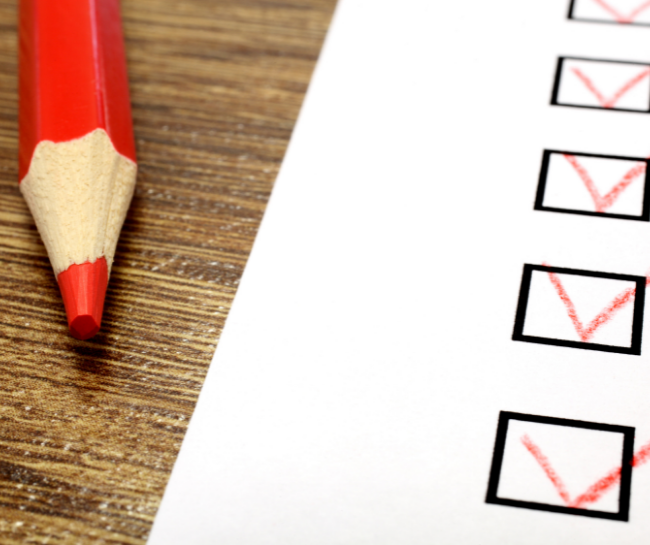 Users may establish a listing for you on various review sites, but this does not give you authority over it. You must claim your listings in order to update and manage the information shown about your company. The methods necessary to claim, alter, or update a listing will differ across platforms. Therefore it's essential to consult each directory's guidelines independently.
Complete all fields
To maximize your listings, you must begin with full ones. Lack of knowledge about your company makes it difficult for a prospective consumer to feel confident and capable of engaging with you, not to mention disappointed or annoyed by your incompetence.
Tracked phone numbers properly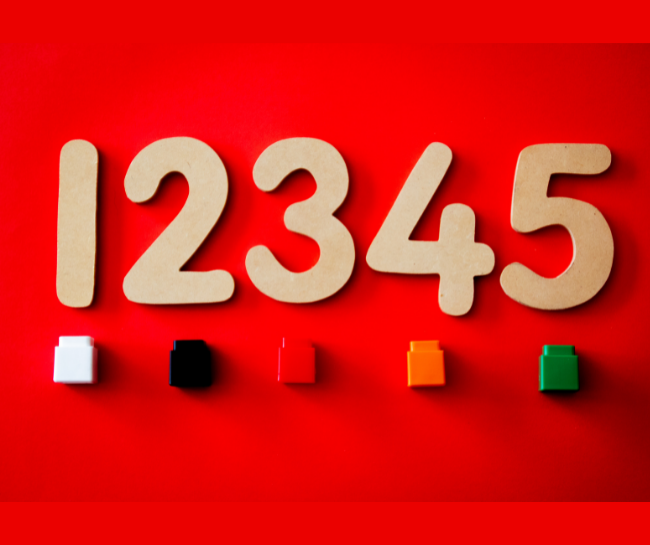 For Google My Business, use a monitored phone number as your main phone and your actual phone number as your backup phone. Because Google tends to under-report call volumes, utilizing a monitored number will allow you to measure how many consumers Google My Business sends you. Any number other than your genuine one might harm your Google results.
Be meticulous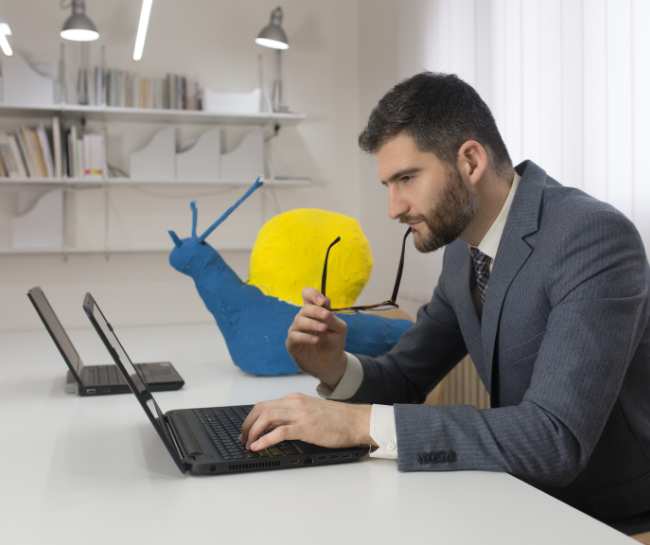 The significance of consistency in your online company listing cannot be overstated. This guarantees that the listings you provide are accurate and dependable and that your information is preserved as much as possible when platforms generate automated listings. Make sure that all of your internet company listing information is comparable. Take note of specifics such as:
Apostrophes
Abbreviations
Business name spellings
Suites vs. floor numbers
Incorrect business information will lead Google and customers to lose faith in your company's legitimacy. In your listing, make sure to include all the precise details, down to the floor or suite number within the same building.
This will assist in establishing trust with prospective consumers, but it will also aid in improving your search engine rating. The greater the consistency of your content throughout the web, the more Google will trust your company and the higher it will rank it in its search results.
Get reviews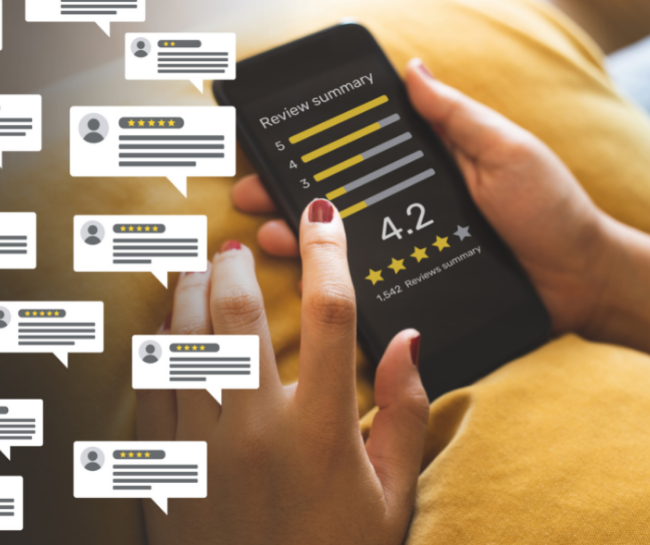 Increase the number of positive customer reviews you get on directories that support them, such as Google My Business and Yelp. Not only would this make your listing more appealing and your company more trustworthy, but it may also impact how well you rank in directory search results as a consequence of your efforts.
Don't use pictures to replace text
While it's crucial to have a logo and photographs in your company listings, you should never let these graphics take the place of the actual content. In reality, if you can provide alt text (text alternative), do so. Although images contribute to aesthetic appeal, it is the content that allows your listing to be discovered in the first place.
Distinguish multiple locations
It might be confusing for both search engines and users when you have various locations. Inquire with the platform to see if you can make several listings under one account (such as with Google My Business) or whether you'll have to create individual entries for each location. The benefit of this is that existing and new consumers will know precisely which phone number or location to visit without going through a large amount of information. It's critical that your listings remove as many obstacles as possible to people learning about and connecting with your company's products and services.
Optimize for search engines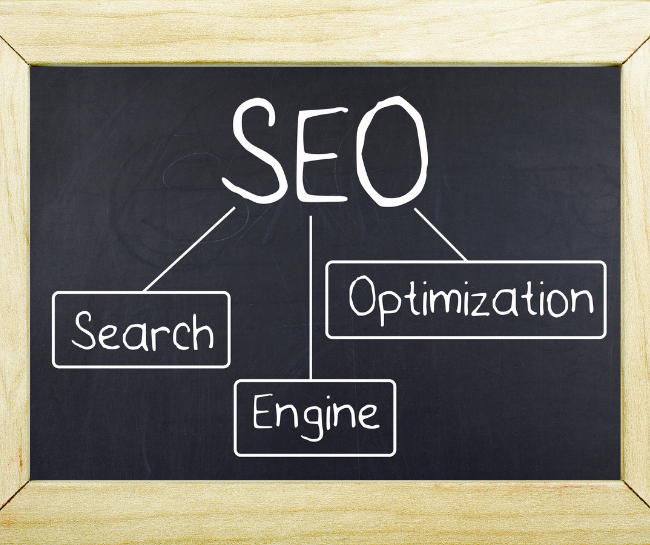 Consider using categories (some sites allow you to add several categories to a single listing or profile) and features (payment options, parking information, and so on). You have social and review sites for each listing or profile to help get your company featured in relevant searches. These are searches that your target clients are most likely carrying out.
Monitor reviews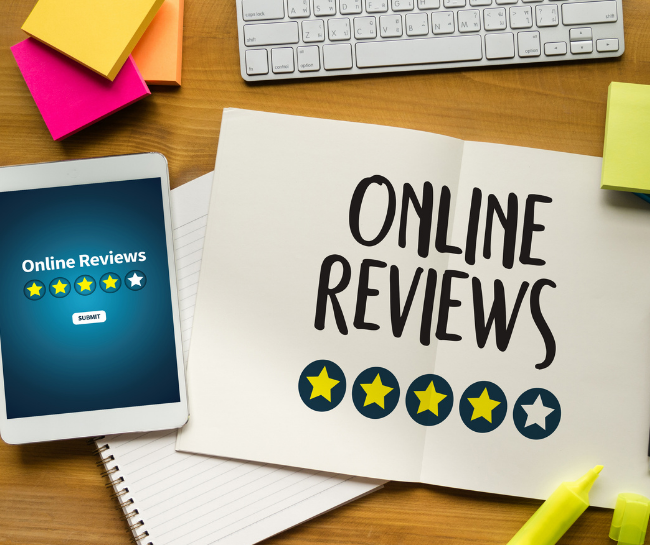 When customers leave negative reviews, it may harm your company's image; but responding to them on time can alleviate the damage and even result in a favorable review. Maintain awareness of what consumers are saying about your company in order to avoid unanswered bad reviews from causing you to fall farther down the rankings.
Update listings regularly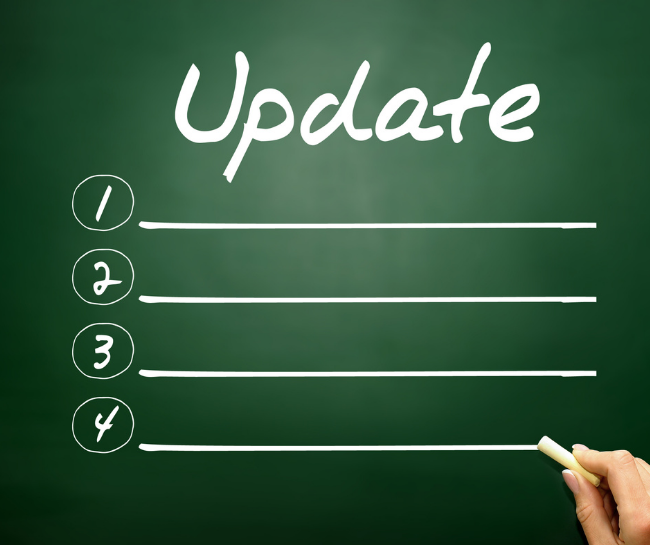 The only thing that may be worse than having little knowledge is having the wrong information. If a customer comes to your store to pick up an order, return an item, or schedule an appointment, the last thing they want to happen is to arrive only to discover that you are closed. Even worse, misleading information tends to lead consumers to believe that you are either incompetent, unreliable, or unconcerned about the demands of your clients.
It is critical to conduct a frequent assessment of your company listings and make any necessary updates.
Conclusion
People may now readily access or find companies in their areas using business directories. The directory may provide a list of people and businesses that might recommend an innovation that the public is looking for in the region. As a result of this action, less time will be spent seeking and browsing for different services and goods.
Furthermore, suppose you see the value of local business listings but lack the time or personnel to develop a profile on these platforms. In that case, local business listing services are mentioned in this article. For a minimal monthly fee, agencies and web marketing firms will establish, maintain, and claim local business directory profiles for you.
Know the top 55 online directories to increase local SEO here!